Christopher Nolan Wants You to Stop Trying to Solve the Mystery of Inception
by Rupert Pupkin at . Comments
Exasperated by the amount of questions he's been asked about Inception, director Christopher Nolan has finally put his foot down. Debate has raged over the ending of Inception, what it really means, what actually happened, but Nolan insists that his intent was to make a purposefully ambiguous film, and that what people are focusing on isn't what matters.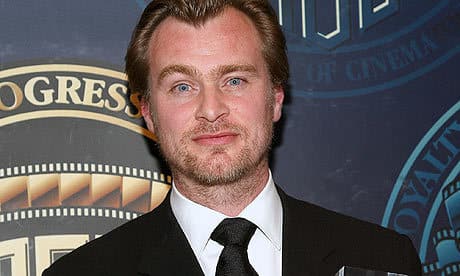 As the Dark Knight Rises director told EW when asked about the notorious spinning top at the end of the film:  "I've been asked the question more times than I've ever been asked any other question about any other film I've made," Nolan laughed. "That's definitely the question. It keeps coming back to that. What's funny to me is that people really do expect me to answer it."
"I get a lot of questions like, 'Okay, did this thing earlier in the film mean that it's all true, or does this other thing at another point in the film mean that it's all a dream?'" he continued. "There can't be anything in the film that tells you one way or another because then the ambiguity at the end of the film would just be a mistake. It would represent a failure of the film to communicate something. But it's not a mistake. I put that cut there at the end, imposing an ambiguity from outside the film. That always felt the right ending to me — it always felt like the appropriate 'kick' to me….The real point of the scene — and this is what I tell people — is that Cobb isn't looking at the top. He's looking at his kids. He's left it behind. That's the emotional significance of the thing."
Well, there you have it.