It would appear that Summit Entertainment is moving forward with their distribution plans for The Beaver, starring Mel Gibson and Jodie Foster, despite almost universal shunning Gibson has received after making abusive and racist comments to his ex-girlfriend over the phone. That's a good thing for Foster, as The Beaver is her directorial debut. It's bad enough to have a negative stigma attached to your film, but it's even worse to have it just sit on the shelf... maybe Summit is proceeding under the mantra "There's no such thing as bad press"?
When can you see Jodie's Beaver? Deadline says Spring 2011.
Check out the still below, and see more in our The Beaver pictures gallery. Click the thumbnail to view larger and hit the jump for the official synopsis!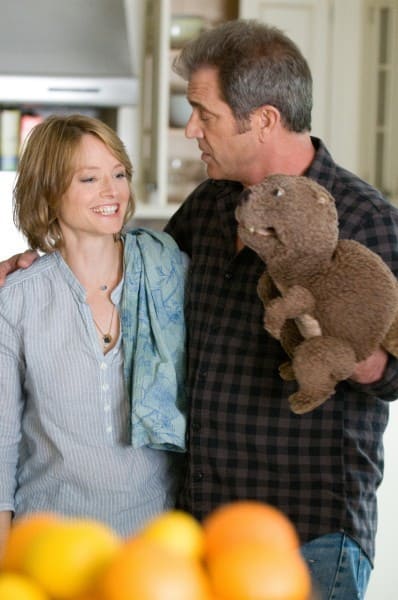 Two-time Academy Award® winner Jodie Foster directs and co-stars with two-time Academy Award® winner Mel Gibson in THE BEAVER – an emotional story about a man on a journey to re-discover his family and re-start his life.

Plagued by his own demons, Walter Black was once a successful toy executive and family man who now suffers from depression.  No matter what he tries, Walter can't seem to get himself back on track…until a beaver hand puppet enters his life.