One of the most pressing uncertainties regarding the next James Bond film that has come up since it was announced that the project was back on following MGM's declaration of bankruptcy was whether Sam Mendes would stick around to direct. Mendes' estranged wife Kate Winslet is now confirming that he is indeed still on board to direct Bond 23 and that she will be moving back to London so their kids can be closer to him through the duration of filming.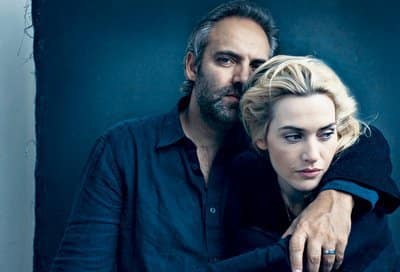 "Sam is doing the next Bond film, all being well, and we'll all be in England if that happens," Winslet told Mail Online. "It's such a massive commitment for him and it's not fair for him to commute backwards and ­forwards to New York from ­London. It would be impossible. The children will be there with me."
Not surprisingly, Kate won't have a role as a Bond girl in the film. The next entry in the 007 franchise is expected to hit theaters in November 2012.