Despite the horrendous 3D conversion, Warner Bros.' Clash of the Titans was a pretty substantial moneymaker, so a sequel was inevitable, right? Well, Liam Neeson has just cemented his reprisal as Zeus, and has confirmed that the title for the second round of clashing will indeed be Wrath of the Titans.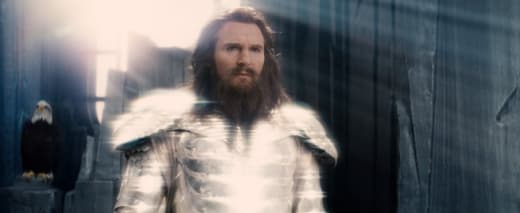 Speaking to the Belfast Telegraph, Neeson said, "I've only read half of the script and there is still some work being done - they're on script 10 - but I think it's going to be some kick-a** stuff and a very human story to it." Avatar's Sam Worthington, Gemma Arterton, and Harry Potter and the Deathly Hallows star Ralph Fiennes are also attached to reprise their roles in the sequel, which is scheduled to hit theaters in the spring of 2012.
"We will start next March. I'm very much looking forward to it. It's a whole revamping, you know," Neeson added. Asked if the sequel will be shot in 3D, he could only answer, "I don't know the answer to that."