When he's not busy saying that The Dark Knight Rises will be his final outing within the Batman franchise, director Christopher Nolan seems to be combating rumors that he intends to use outtake footage of Heath Ledger from The Dark Knight so the Joker can make an appearance in the third film.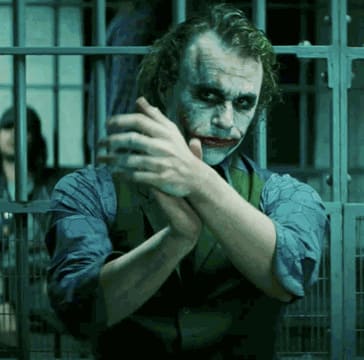 Hit the jump to read what the director told Thompson on Hollywood:
Nolan, bearded and affable, explained that he's scrambling to finish the script for The Dark Knight Rises, his third Batman movie, which he's writing in collaboration with his brother Jonathan, mostly from his oceanfront abode in the Paradise Cove trailer park in Malibu..The script is due in January for a July release. But he wouldn't say what the story's about or who the villain is, other than to confirm that Inception's Tom Hardy will play "a key role, not saying good or bad," and to shoot down reports that he'll resurrect The Joker by including unused footage of Heath Ledger's performance in the previous chapter. "That's all wrong," said the writer-director, who's also producing the next Superman movie, for Zack Snyder to direct.