While it wasn't much of a hit at the box office back in 2003, Peter Weir's Master and Commander: The Far Side of the World has apparently accrued quite a substantial fan base over the last few years, and since author Patrick O'Brian penned 20 Master and Commander novels, the film series clearly has room to grow.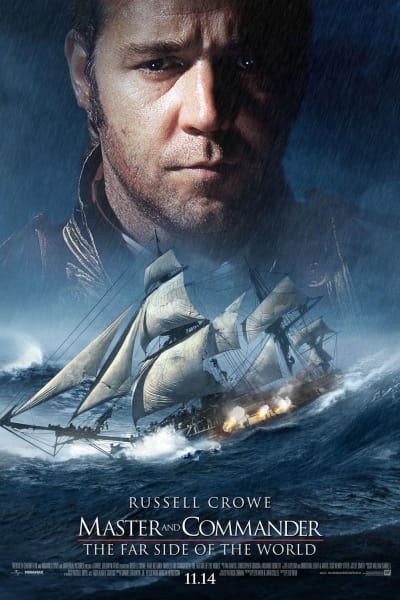 Crowe took to Twitter to drum up some audience interest in another Master and Commander adaptation, where he would undoubtedly reprise his role as Capt. Jack Aubrey. "If you want a Master and Commander sequel I suggest you e-mail [studio boss] Tom Rothman at Fox and let him know your thoughts," Crowe tweeted.
I don't know what's funnnier, that Crowe didn't supply users with an email address, or the fact that the frequently surly star uses Twitter...