Maybe everyone was too busy doing something productive (probably not) or just saving up for this coming weekends' releases, particularly Tron Legacy, but few people went to the theaters this past weekend, signaling a rough December for Hollywood. The Chronicles of Narnia: The Voyage of the Dawn Treader landed on top of this weekend's heap with an anemic $24.5 million opening. Hardly the box office draw that's going to pay for the film's clearly large budget. Regardless, expect to see television spots touting "#1 Movie in America" sound bytes.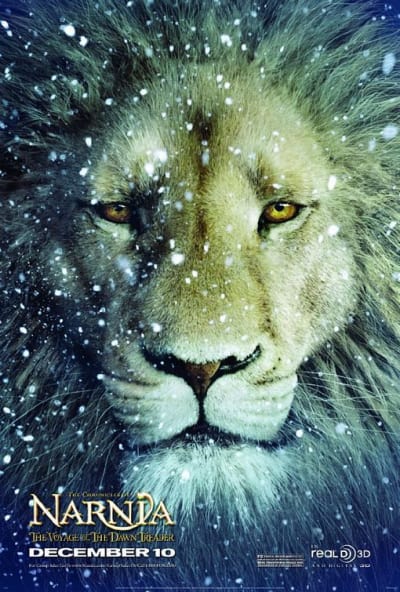 Not faring much better, the Angelina Jolie and Johnny Depp pairing couldn't save
The Tourist
from limping into second with $17 million. The purported $10 million budget makes this a particularly foul turd.
Tangled
dropped to third with $14.5 million, followed by
Harry Potter and the Deathly Hallows
with $8.5 million.
Unstoppable
rounded out the top five with $3.7 million.
What you don't see are compellingly strong numbers from Darren Aronofsky's Black Swan, which expanded to 90 theaters this past weekend and raked in about $3 million. David O. Russell's The Fighter has also done well in limited release, making $320,000 from only four locations. We consider this a win for lower-budget filmmaking and hope the trend continues. If you're also getting tired of the same old sequels and remakes, let us know!
Take a closer look at the top five numbers below:
The Chronicles of Narnia: The Voyage of the Dawn Treader - $24,500,000
The Tourist - $17,000,000
Tangled - $14,559,000
Harry Potter and the Deathly Hallows: Part 1 - $8,500,000
Unstoppable - $3,750,000