This Christmas proved to be sluggish compared to last year, representing a 44% drop in ticket sales compared to 2009. Little Fockers proved to be this year's Christmas breadwinner, bringing in a lackluster $34 million over the holiday weekend.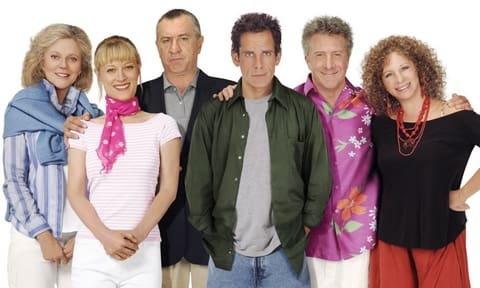 The Coen Brothers' True Grit remake landed second with $25.6 million over the weekend, but counting its Wednesday and Thursday receipts, the film comes in at a hearty $36.8 million in its first five days. Not bad for an R-rated western.
Tron Legacy dropped to third, earning only $20.1 million in its second weekend, while the lukewarm Narnia sequel The Voyage of the Dawn Treader placed 4th with $10.8 million and the much maligned Yogi Bear dropped to fifth, bringing in only $8.8 million.
Little Fockers - $34,000,000
True Grit - $25,600,000
Tron Legacy - $20,100,000
The Chronicles of Narnia: The Voyage of the Dawn Treader - $10,800,000
Yogi Bear - $8,800,000