All you fans of the television show 24 will have to wait a little longer to see Jack Bauer's missions played out on the big screen. 20th Century Fox rejected the script from State of Play writer Billy Ray. 
But it's not over quite yet; longtime executive producer of the series Howard Gordon hasn't given up hope.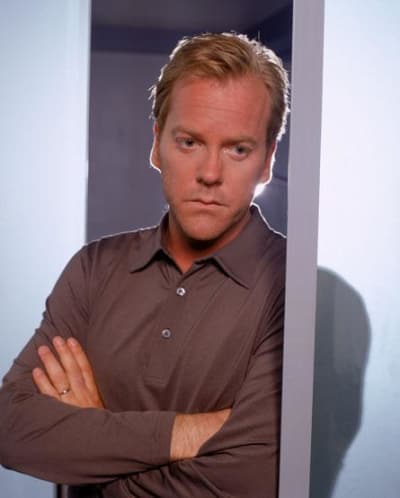 "As far as I know, it is in suspended animation.  There is talk about re-approaching it," Gordon told Entertainment Weekly. "I understand (director/producer) Tony Scott is meeting with Kiefer to talk about ideas.  People are still talking about it.  I was disappointed [Fox] passed on the script but I'm certainly hopeful that the movie will get made at some point.
Let's hope it doesn't take too long to make or fans might not care about Jack Bauer anymore.  We don't want the movie to flop.  I'm looking at your X-Files.