Check out this new photo of Taylor Lautner in action in his new thriller Abduction.  The photo, featuring the Twilight actor, shows Lautner right in the action. Abduction follows a boy who finds his baby picture in a missing persons ad.  Things get even worse when he finds out who his real parents are.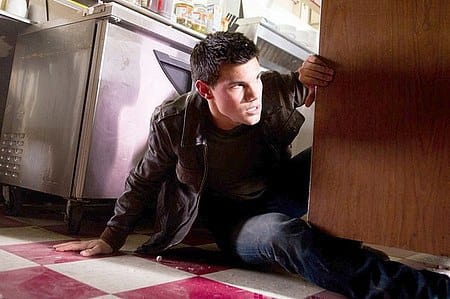 Abduction also stars Sigourney Weaver, Alfred Molina, and Lily Collins.
The film, directed by John Singleton, is set to hit theaters on September 23, 2011.