Purr-fect casting!  Warner Bros. announced Wednesday that Anne Hathaway will play Selina Kyle/Catwoman in the new Batman installment The Dark Knight Rises.
Director Christopher Nolan is excited to work with the in-demand actress.
"I am thrilled to have the opportunity to work with Anne Hathaway, who will be a fantastic addition to our ensemble as we complete our story."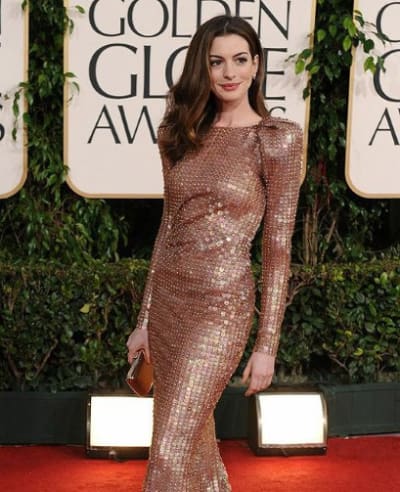 It's time for Bruce Wayne to get a new love interest and Hathaway is the perfect match!
The Love and Other Drugs star apparently beat out other A-listers, including Jessica Biel and Keira Knightley for the coveted role.
We're so excited to see Hathaway in the role - she has poise and grace and will make
Nolan also confirmed that Tom Hardy (Inception) will play powerful villain Bane.
The Dark Knight Rises is set to hit theaters on July 20, 2012.