ShockTillYouDrop.com is reporting The Weinstein Company has pushed back the release of Apollo 18. Originally the movie was set to hit theaters on March 4, 2011, but has now reportedly been pushed back to April 22.
This could actually cause direct competition between it and another highly anticipated Weinstein flick, Scream 4, which is expected to hit theaters on April 15.
The Weinstein Company's website still says the date is March 4, 2011.  We'll keep you posted on new developments for this film.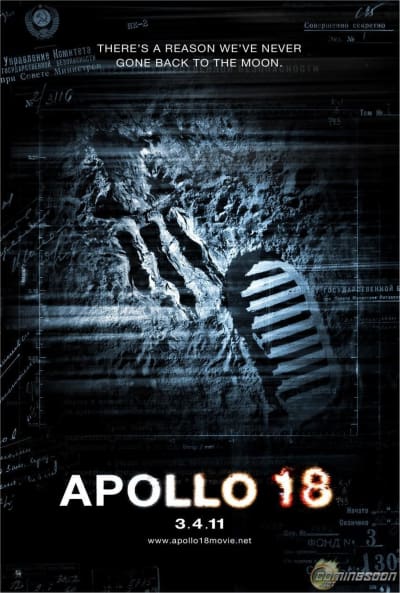 Apollo 18 will shoot in a "found footage" style in order to enhance the mystery around what was actually found during that mission to the moon.  The thriller will reveal new evidence that there is, in fact, life in space. 
oot in a "found footage" documentary style and pretend to unearth lost footage from Apollo 18's undocumented and covert mission to the moon, revealing disturbing