The script for Zoolander 2 is done and the film is just waiting for the final go-ahead.
Ben Stiller talked to Empire this week and offered a couple details of the plot and what audiences can expect. Stiller confirmed Will Ferrell will return as Mugatu and he's got a pretty big part in the new one.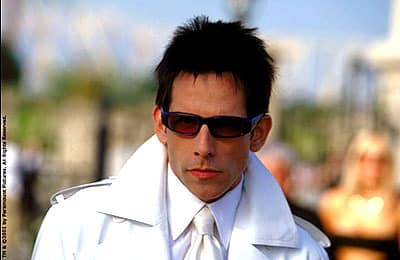 "Will Ferrel is written into the scrip and he's expressed interest in doing it."
The story has Derek and Hansel (Ben Stiller and Owen Wilson) back together again ten years later.
"Their lives have changed and they're not really relevant anymore," Stiller told Empire, "It's a new world for them."
The film doesn't quite have the green light yet, but it doesn't seem to be too far off!
Are you excited to see the funnymen reunited?