True Grit made its debut as the number-one movie at the box office this weekend.  The flick finally topped Little Fockers, which held the title for a the last two weekends.
True Grit also beat out the Nicolas Cage adventure Season of the Witch on its debut weekend; it came in third place.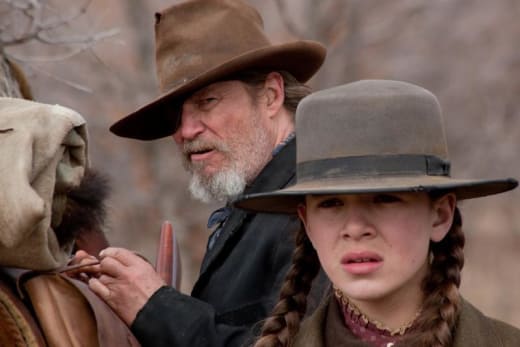 Country Strong also got a wide release this weekend, but the film didn't even make the top five, coming in at number six on the list. Ouch.
Finally, the buzz-worthy Black Swan keeps making its way up the movie charts, thanks to all the publicity and buzz surrounding the film; it moved up four spots this week, coming in at number five.
Here are the official results:
True Grit - $15,000,000
Meet the Fockers - $13,781,000
Season of the Witch - $10,726,000
Tron: Legacy - $9,803,000
Black Swan - $8,350,000