So the film nominated for Best Motion Picture - Comedy or Musical, at the Golden Globes is in the lead for the most 'Razzie' nods.  Something doesn't quite add up here! Sometimes it's good just to be in the nomination pool, but not if it's the Razzie pool.
If you're not familiar with the Razzies, it is an award ceremony that celebrates the WORST in films for the year. 
Burlesque got the honor of being nominated six times!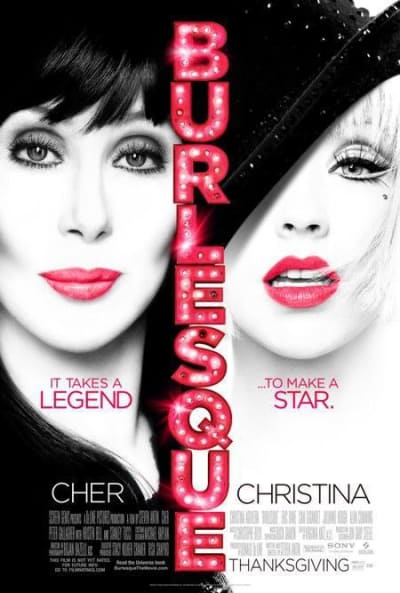 Here are the six categories:
Worst actress (Christina Aguilera)
Worst supporting actress (Kristen Bell & Cher)
Worst supporting actor (Cam Gigandet)
Worst screenplay
Worst director
On a positive note, Burlesque wasn't nominated for Worst Picture, meaning overall it didn't completely suck!
That honor went to The Bounty Hunter, Clash of the Titans, The Expendables, Grown-ups, Johan Hex, Killers, The Last Airbender, Little Fockers, Sex and the City 2, The Twilight Saga: Eclipse, Vampires Suck, and Yogi Bear.
The official list will be available on January 24, 2011.