The Green Hornet comes out this Friday, but we have some of the funny quotes you will be hearing when you see the film.  The Green Hornet stars Seth Rogen and Jay Chou in an big screen adaptation of the famous superhero.
Check out our collection of The Green Hornet quotes.  Preview below!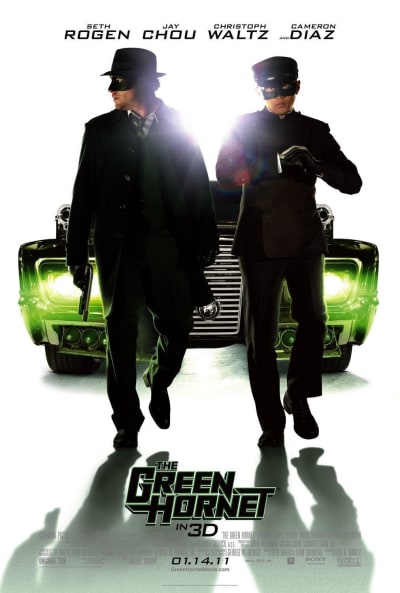 Britt Reid: Think about this, Kato. We've been completely wasting our potential. This city needs our help. We could be heroes! We will *pose* as villains to get close to the bad guys. That way, no one will suspect we're really the good guys. Will you come with me on this adventure?
Kato: OK.
Britt Reid: Yes!
The film is set to hit theaters on January 14, 2011.  It also stars Cameron Diaz, Christoph Waltz, and Tom Wilkinson.