Thor's Chris Hemsworth talked to MTV News about the new "incredible" The Avengers script.  The film, directed by famed Buffy the Vampire creator Joss Whedon, brings together a whole slew of superheroes who have had their own blockbuster hits in recent years.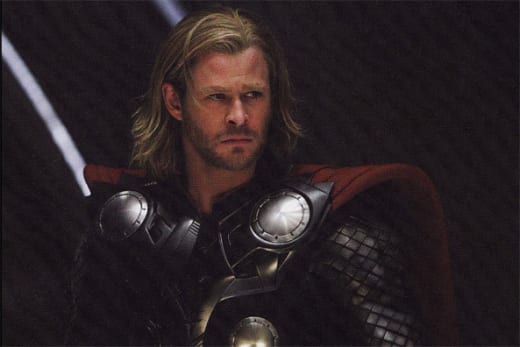 "Everything about the story and the  comic books is huge. You have these huge, big superheroes and huge, big egos crammed into one small space," Hemsworth told MTV. "Reading the script, it was massive. Everything about it was like, 'Oh my god.' I said to Joss, I said, 'I don't know how you're going to shoot this thing [laughs], but I'm excited to be onboard and let's give it a go."
He also said he was unsure if Jeremy Renner will make a cameo in Thor, but does confirm that "he wasn't on set when I was there."
The Avengers comes out int theaters on May 4, 2012.  It stars Robert Downey Jr. as Iron Man, Scarlett Johansson as Black Widow, Chris Evans as Captain America, Samuel L. Jackson as Nick Fury, and Chris Hemsworth as Thor.