Clash of the Titans Sequel Adds More Greek Gods, Edward Ramirez and Toby Kebbell Join
by Alyssa Caverley at . Comments
Clash of the Titans just got some new gods!  Edward Ramirez from Vantage Point is in negotiations to play Ares, the god of war.  Toby Kebbell best known for being the villain in The Sorcerer's Apprentice is set to play Agenor.  
The new sequel, called Wrath of the Titans, will be shot in 3-D instead of having to be converted after the fact.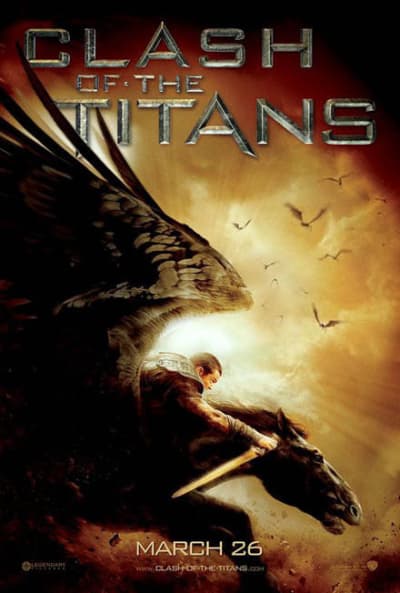 Recently we reported Sam Worthington admitted Clash of the Titan's wasn't that great, but promises the sequel will be better.
Ramirez and Kebbell will join some of the returning cast from the first film, including Sam Worthington, Gemma Arterton, Ralph Fiennes, and Liam Neeson. 
Filming is set to being in March, 2011.  The film will be released in March 2012.