Kristen Stewart is rumored to be a favorite to star in the upcoming adaptation of Snow White.  Universal has already created some buzz around its new fairytale remake Snow White and the Huntsman.
According to The Hollywood Reporter, Stewart's name keeps coming up at Universal.  We assume they're trying to feed off the Twilight hype, which is extremely smart!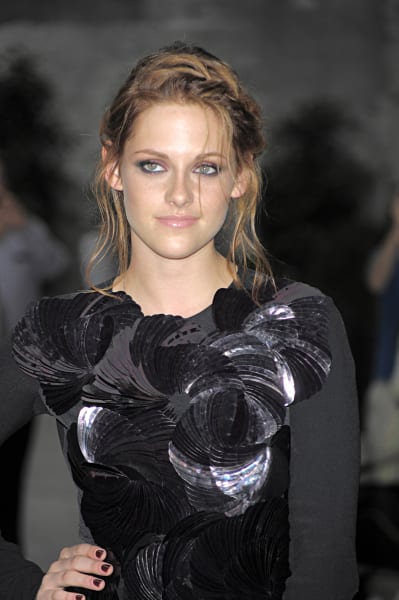 Other actresses have already screen-tested for the film, including Riley Keough, Emily Browning, and Felicity Jones.  Stewart would definitely be a bigger name if they're going for that hype.
This would be quite the post-Twilight role for Stewart as many other big actors are rumored to thrown into the ring, including Johnny Depp (to play the Huntman) and Charlize Theron (the evil queen).
The Hollywood Reporter is also reporting Viggo Mortensen is in talks to appear in the film.
The film, directed by Rupert Sanders, is set to premiere on December 21, 2012.  So don't expect to see Stewart as "the fairest of them all" for a while.
Do you think Stewart would make a good Snow White?