Country Strong depicts the real struggles of a famous country singer dealing with alcoholism.  It also includes some great country music, featuring performances by Garrett Hedland, Leighton Meester, and Gwyneth Paltrow.
Now you can relive all the funny and sad moments from the film with our set of Country Strong quotes.  Check out a preview below.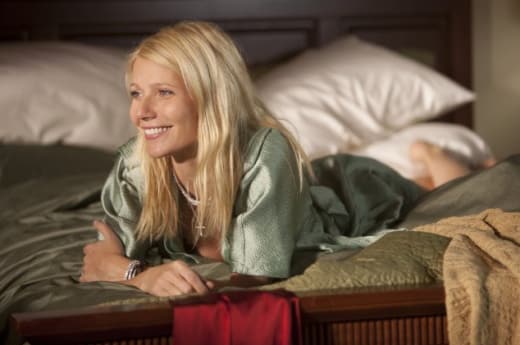 James Canter: The first time I heard you sing... I thought that it must be what angels sound like. Thought I died and gone to heaven.
Kelly Canter: I love that story.
James Canter: 'Cause it's true.
Kelly Canter: Don't be afraid to fall in love. It's the only thing that matters in life.
Kelly Canter: [to Chiles] That's how it's done, sweetheart.

Reporter: Chiles, who is your idol?
Chiles Stanton: Kelly Canter and Jesus Christ.
Beau Hutton: [to Kelly] You and Jesus Christ, who would have thought?
Kelly Canter: They love her.

Did you check out Country Strong this weekend?  What did you think?