The Mechanic comes out in theaters this Friday and West already has his next project on the horizon.  The director will be reuniting with Nicholas Cage to make Medallion; Cage was also one of the stars in West's first feature film, Con Air.
And now, the director has revealed he is looking to bring that first feature film back.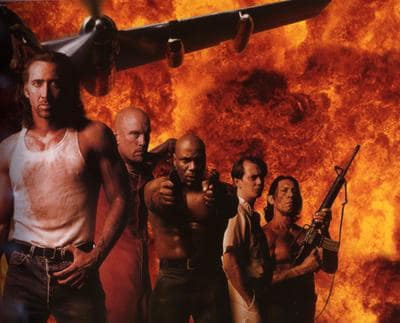 "I'd like to do Con Air 2" West revealed to CraveOnline. "It'd be great.  It's a matter of getting everybody together. There's so many people involved and it's about getting everybody to agree. But I'm going to bring it up to Nic. I'm going to put a bug in his ear about it. If the two of us want to do it, we'll go after the others."
So right now, it seems like it's just an idea.  But it might actually happen if Cage agrees and they can get the majority of the original cast back together.
Would you be interested in a seeing a sequel to the 1997 film?