Eminem is all set to return to the big screen. With the success of his last album and 10 Grammy nominations this year, it seems Slim Shady has reached the top again.  
According to Vulture, 20th Century Fox's Random Acts of Violence is said to be a cross between The Town and The Departed.  
The crime thriller will focus on an ex-con trying to stay on the right side of the law, but torn when his old gang wants him back.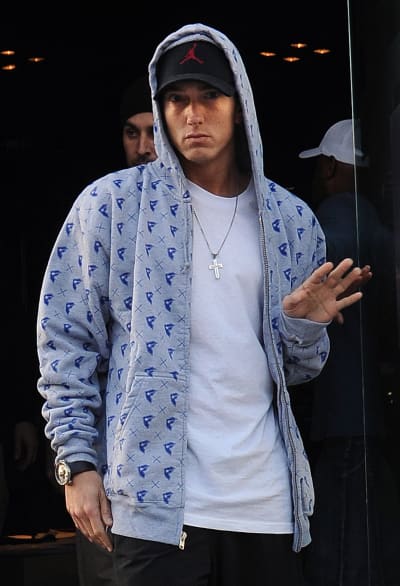 The film was originally supposed to be a on-screen version of the video game Grand Theft Auto, but the game's production company wouldn't sell the rights to Fox.  But after four years of development, we now have a revamped version of the script and it sounds pretty thrilling actually.
This will be Eminem's first feature film role since 2002's 8 Mile inspired by his own life. 
Are you excited to see the rapper return to the big screen?