Empire magazine will feature Captain America: The First Avenger on its March cover.  The magazine will feature movie details from Marvel chief, the film's director Joe Johnson, and Captain America himself, Chris Evans.
Below is a sneak peak from the interview.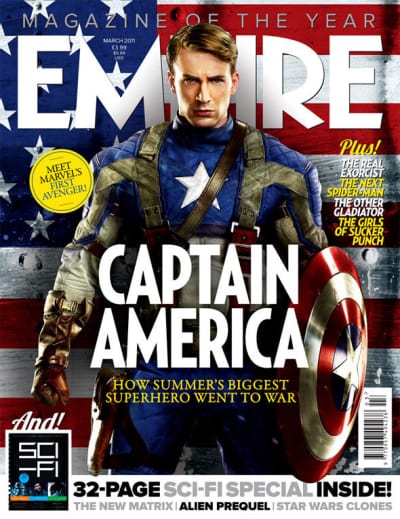 "I think he's the ideal human," says Evans. "Not just American. It's what being a good person is. Steve's managed to overcome all the shortcomings he's had in life and he does what's good and what he believes is right."
Captain America: The First Avenger is set to hit theaters on July 22 in 2D and 3D.