LOTR fans, get excited!  Elijah Woods is rumored to be making a cameo appearance in the new Hobbit film.  
The Hobbit will be directed by Peter Jackson, who directed all three of The Lord of the Rings films.  So we can assume it will be just as epic.  Or perhaps more so, considering it will be in 3-D.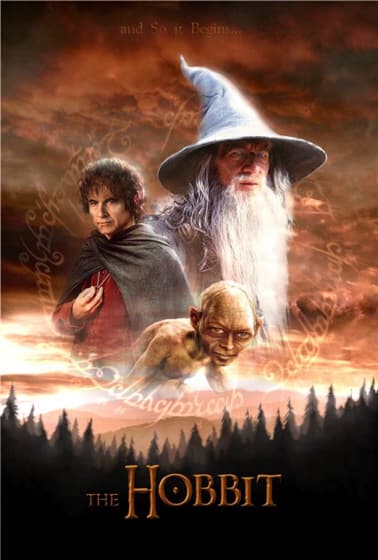 Martin Freeman will be playing the younger (it's all relative) Bilbo Baggins in the new installment.  
Cate Blanchett will reprise her role in the new film, and Ian McKellan and Orlando Bloom are likely to return as well, although no official confirmation has been made.  
In a recent interview McKellan stated, "I am not under contract, no. I'm not going to say any more than that because it might complicate things."
Filming is set to start as early as February and will be released in two parts.
The first part will be released December 2012, and the second part will come a year later in December 2013.  
So all you hobbit fans will have a little longer to get even more excited for the highly anticipated release!