There were some great moments last night at The Golden Globe Awards.  Besides funny, but controversial, host Ricky Gervais, here are the top five moment that stood out to us!
What was your favorite moment?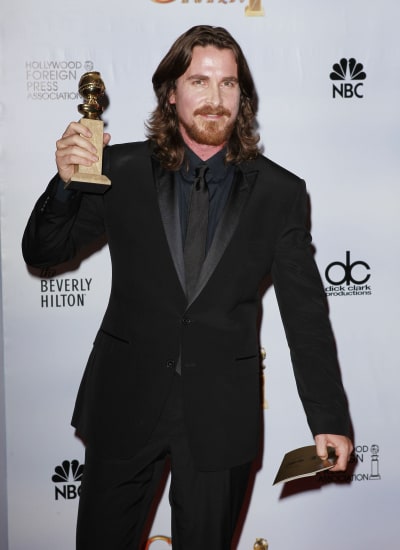 Chris Colfer Advice to the Gleeks - Everything about Chris Colfer's win was just incredible.  From his extreme shock at hearing his name called to his unforgettable words of encouragement to all the gleeks.  He was so sweet up on that stage and when the camera's pointed at his co-stars, the pride in their eyes was just priceless. He dedicated his award to all the bullied teens who watch the show and get inspiration from it - awesome!

Robert Downey Jr. Funny Flirting - Robert Downey Jr. had the best presenter speech of the night - by far.  He flirted with every single one of the actresses nominated for Best Actress in a Motion Picture - Comedy/Musical category, alluding to the fact that he's slept with all of them.  Obviously, he hadn't, which made it that much better.  When it came down to RDJ and young actress Emma Stone, the flirtatious glances between the two was priceless.
Paul Giamatti's Upset - Johnny Depp was nominated twice in the Best Actor in a Motion Picture - Comedy/Musical category and was favored to win for Alice in Wonderland. Paul Giamatti got the honor for the critically-acclaimed, but not widely seen Barney's Version.

Natalie Portman's Actor Fiancee - Natalie Portman gave a great acceptance speech for her role in Black Swan.  She thanked her fiancee Benjamin Millepied and joked that he must be a very good actor because in the film he didn't want to sleep with Portman's character - "He's the best actor! It's not true, he totally wants to sleep with me," Portman giggled.  She also went on to thank director Darren Aronofsky for believing in her.  Really sweet! 
Christian Bale Continues Long Speech - This was a bit of an awkward moment - during Christian Bale's acceptance speech, he went on too long and the music started playing.  He finished his speech, but came back to say some more, assuming profane lines that were blocked out. The announcer even started calling the next presenters to the stage before Bale finally left.  Funny, but awkward!