Hollywood is reacting to the Oscar nomination announcement made by the Academy of Motion Picture Arts and Sciences this morning.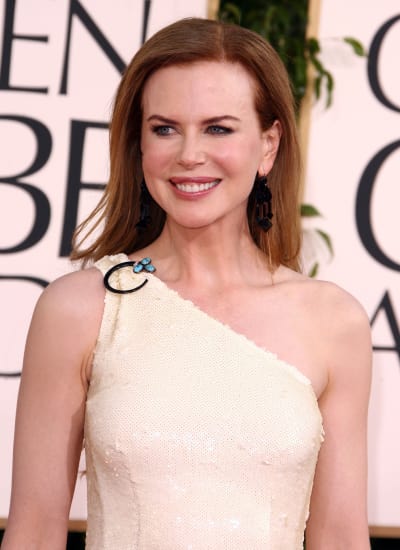 Here are some memorable reactions (more after the jump):
Nicole Kidman was nominated for Best Actress, Rabbit Hole: "What an extraordinary journey this film has taken me on! Rabbit Hole has been a labor of love and I'm so thankful to John Cameron Mitchell, David Lindsay-Abaire and the brilliant cast. This nomination reflects all of the heart and soul that these people have put into it and I can't thank them enough."
Mark Wahlberg was nominated as a producer for The Fighter: "It has been such an incredible journey with The Fighter and one that I am grateful to share with David O. Russell, Christian (Bale), Melissa (Leo), Amy (Adams), my fellow producers and the Ward and Eklund families, who are the heart and soul of the film. Thank you to the Academy for this tremendous honor."
Geoffrey Rush, Best Supporting Actor for The King's Speech: "As an Australian, I'm as excited to be recognized and honored by the Academy as my character must have been when his London speech therapy business flourished when the future King Of England happened to pop by one day," he said. "This story has struck such a rich resonant chord with audiences of all ages, which is very exciting -- to have your work honored by your industry peers is even better."
Jacki Weaver, best supporting actress for Animal Kingdom: "It's so nice to have received this lovely present today. I've been so worried that everyone at home would be disappointed, but now I think they're probably thrilled for me! As a little girl, I always watched the Oscars from 12,000 miles away. To find out that I'm a part of it is beyond imagination."
Tom Hooper director of The King's Speech: "I am absolutely overwhelmed by the twelve Oscar nominations for The King's Speech. I am so grateful to the Academy. I am incredibly proud of my extraordinary cast and crew. This is a day I will remember for the rest of my life."
Darren Aronofsky director of  Black Swan: "It's very insane. It's beyond all our expectations. You don't go in with expectations, especially when you are making a film that's scary and psychological and not common. I'm really happy that the Academy is recognizing this kind of movie, it's very exciting."