The sequel isn't just an idea anymore, it is in pre-production and it's happening! Executive Producer Tim Johnson is speaking out about what we should expect in the new flick.
And it sounds like a daunting task for filmmakers.
"It's a much bigger movie," Johnson says. "Everyone is already terrified of pulling off the movie. [Director Dean DeBlois] had a big pitch two weeks ago and now we're trying to figure out how we're going to pull off that story.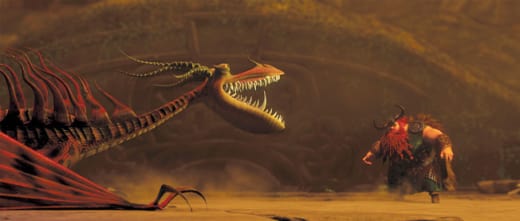 Dreamworks is aiming to release the sequel in Fall 2013, so you won't have to wait too long for the next installment.
If you're still itching to see more of the dragons, you will be able to see the How To Train Your Dragon television series will air in 2012.