British actor Pete Postlethwaite, best known for his roles in The Usual Suspects and Amistad, has died at 64 after a quiet battle with cancer.  The actor made a name for himself in Hollywood after a brillant performance in The Usual Suspects.  
Postlethwaite, who later starred in two Steven Spielberg films - Amistad and The Lost World: Jurassic Park - was hailed as "the best actor in the world" by the famed director.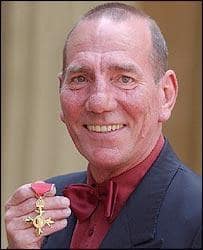 Despite battling cancer, Postlethwaite appeared in high-profile films this year, including The Town, Inception, and Clash of the Titans.  He died in England with family by his side.