A biography of Julian Assange, founder of Wikileaks, is being shopped around for a feature film version.
Variety reports the biography, written by Andrew Fowler and titled "The Most Dangerous Man in the World" details Assange's life and the 2006 launch of his controversial website. The book is set to be released later this year.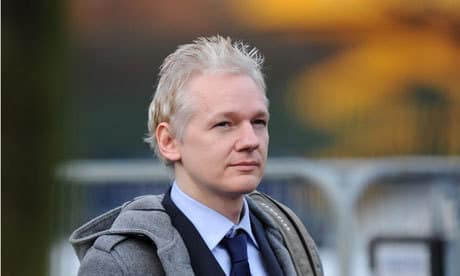 Fowler is an Australian reporter who has interviewed Assange multiple times during the whole controversy. 
The producers, already attached to a film version, are looking for a whole team to bring the biography to life on the screen.
Now, the real question is - who should play Assange?  We vote Paul Bettany. See the resemblance?