Bieber Fever will reach a whole new level next month when Justin Bieber: Never Say Never hits the big screen in 3-D.   The poster features Canadian born Bieber's hometown of Stratford, Ontario on one side, and the New York City skyline on the other.  Allegory for where he began and how far he's come, obviously.
The film highlights all of the milestone's Bieber has hit so far in his short, but explosive career.  From his beginnings in Stratford, to his meeting with Usher, to the craze that has become known as Bieber Fever.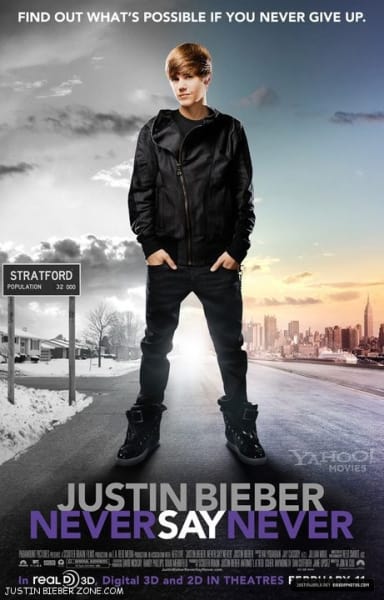 Bieber fans, you're still going to have to wait a little while longer to see him on the big screen, but 'Baby' it's going to be good.
Check it out in 3-D on February 11, 2011.