Katherine Heigl has been cast to replace Halle Berry in the upcoming Warner Bros. New Year's Eve.  She joins a huge cast of A-listers in the Garry Marshall directed film.
The film is a follow-up to Valentine's Day and will be set in New York.  The characters stories will intertwine as they try to find love and romance on New Year's Eve.
Heigl will play a caterer who is forced to work on the big night, catering a party attended by her former boyfriend.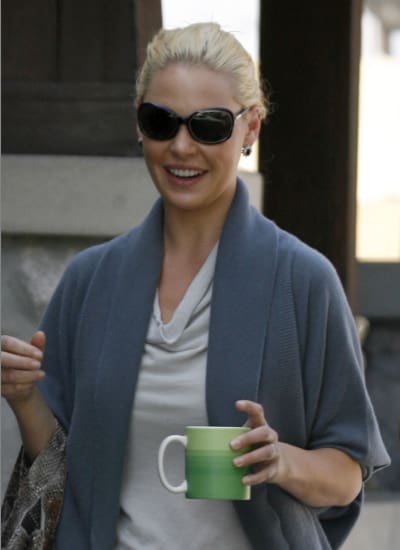 Berry reportedly dropped out of the film to focus on her custody battle with ex Gabriel Aubrey over their daughter Nahla.
The huge cast also includes Robert De Niro, Ashton Kutcher, Michelle Pfeiffer, Hilary Swank, Lea Michele, Abigail Breslin, Sofia Vergara, Jessica Biel, Sarah Jessica Parker, Zac Efron, Sienna Miller, Seth Meyes and Til Schweiger.
Talk about star power.
Are you excited to see Katherine Heigl in the role?