Natalie Portman is set to star in the romantic comedy No Strings Attached coming to theaters Friday.  But in a recent interview with Entertainment Weekly, the actress says she doesn't like the cliched romantic comedies.
"I've always wanted to do one," Portman tells EW. "But the girls are always in fashion, and it's always about their clothes. They always want to get married at the end. There's some kind of makeover scene. That stuff offends me."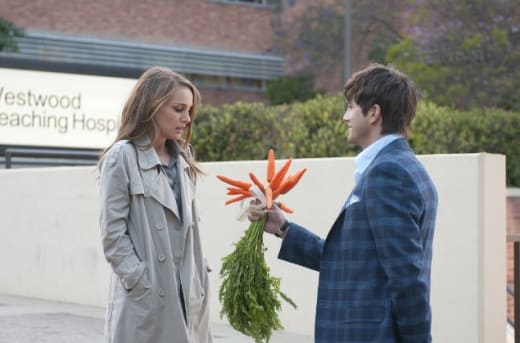 And it seems Portman got her wish in her first romantic comedy starring opposite Ashton Kutcher.  Portman plays a doctor who doesn't have time for a relationship, so decides to have a sex-only relationship with her long-time friend (Ashton Kutcher).  The smart script features a strong female character who's sole goal is not to wear nice clothes and land themselves a man.
"My character is a woman who's working, who's trying to create her own construct for relationships, who's funny herself — and isn't just the girlfriend of a funny guy."
No Strings Attached hits theaters this Friday January 21.