Director David Fincher confirmed he will be making his 3D movie debut with Disney's remake of Jules Verne's acclaimed novel 20,000 Leagues Under the Sea.  
The Social Network director recently sat down with Collider to talk about the project.  When asked about 3D movies in the interview, Fincher stated "I think it's cool...when it's done right."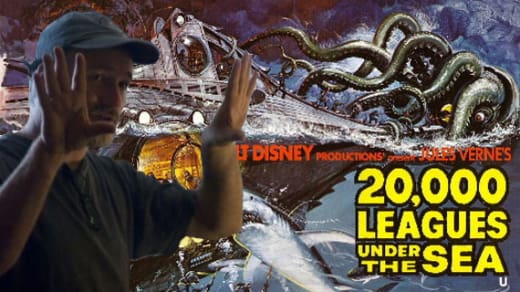 [Photo: Screen Rant]
Although details about 20,000 Leagues Under the Sea are scarce, we can hope to expect great things with a director like Fincher and a studio like Disney. Fincher would not confirm if the 3D film will be his next project as he has several in the works including an adaptation of Arthur Clarke's Rendezvous with Rama.
Fincher is currently working on a highly-anticipated adaptation of Steig Larsson's novel "The Girl with the Dragon Tattoo" to be released on December 21st, 2011.