Although the red poster with the words Hanna printed across was thrilling, we like this one a lot better!  The new Hanna poster has been released by Focus Features.
Hanna is about a little girl who is raised by her father (Eric Bana), an ex-CIA man, in the woods of Findland.  Hanna (Saoirse Ronan) has been trained to be a brutal and ruthless killing machine.  When she is old enough, her father leaves her along to complete a mission by herself.  She travels across Europe, but must elude intelligence agent with secrets of her own (Cate Blanchett).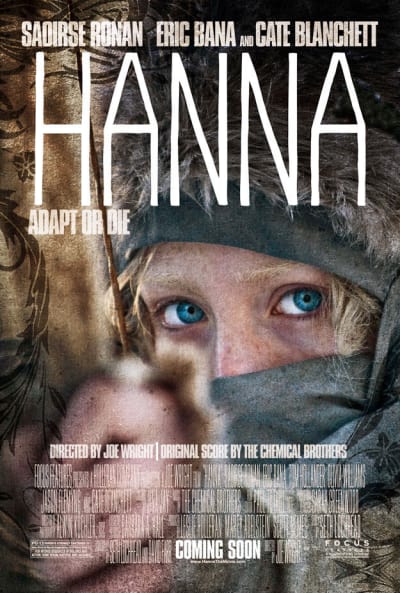 Hanna, directed by Joe Wright (Pride and Prejudice) will be released in theaters on April 8, 2011.