Wariner Bros. Pictures just released a sneak peek from The Hangover 2, starring Bradley Cooper, Ed Helms, Zach Galifianakis, Jeffrey Tambor, Mike Tyson, and Liam Neeson.
The Hangover 2 follows the four friends (Phil, Stu, Alan, and Doug) as they travel to Thailand for Stu's wedding.  Stu is paranoid after what happened in Vegas and plans a very safe pre-wedding brunch, but things don't go as planned.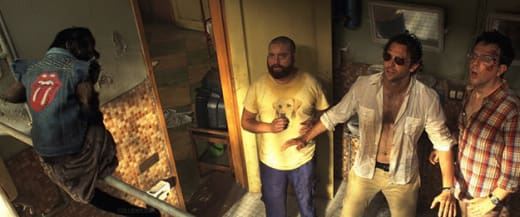 The sequel, directed by Todd Phillips, is set to hit theaters on May 26.