Check out these great new photos of Andrew Garfield on the set of Spider-Man looking all cool in his spidey suit.
The pics, courtesy of the UK Marie Claire, feature the actor in a car chasing scene on the  Los Angeles set. The Mark Webb directed Spider-Man Reboot still doesn't have an official title.
Click on the thumbnails for larger pics.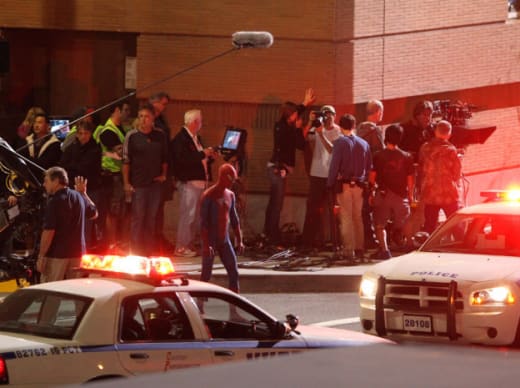 The reboot stars Andrew Garfield, Emma Stone, Rhys Ifans, Martin Sheen, Denis Leary, Campbell Scott, and Julianne Nicholson.
It's set to hit theaters on July 3, 2012 in both 3D and 2D.