The flick about some old spies getting together to figure out why they are on the government hit list is getting a sequel.  Yes, that's right Red is in the works to come back for more.
According to Collider, Summit has hired original screenwriters Jon and Eric Hoeber to start working on a new script.  Although a lot still has to happen for the movie to make it onto the big screen, but the wheels are turning.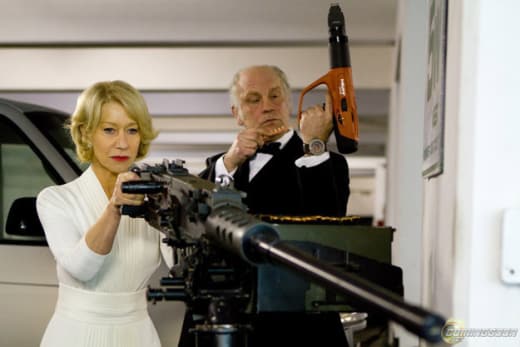 Filmmakers will also have to get Bruce Willis, Helen Mirren, and John Makovich to sign on for the sequel.  Sounds like they still have a lot of work to do. 
Would you be interested in seeing a sequel to the spy thriller?