Every day this week Movie Fanatic will be offering up our predictions for who will win in the major movie categories at the Golden Globe awards.  The awards are set to air LIVE on NBC this Sunday night.
We want you to play along as well!  Check out the polls below and be sure to vote for who you think will win in the major categories!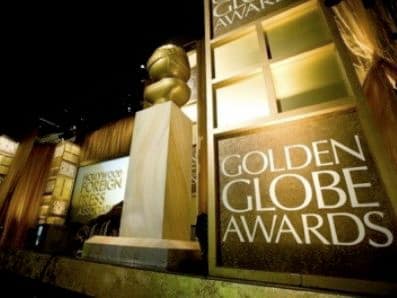 BEST ORIGINAL SONG - MOTION PICTURE
"Bound to You" - Burlesque Music by: Samual Dixon, Lyrics by: Christina Aguilera, Sia Furler

"Coming Home" - Country Strong Music & Lyrics by: Bob DiPiero, Tom Douglas, Hillary Lindsay, Troy Verges

"I See The Light" - Tangled Music by: Alan Menken Lyrics by: Glenn Slater

"There's A Place For Us" - Chronicles of Narnia: The Voyage of The Dawn Treader Music & Lyrics by: Carrie Underwood, David Hodges, Hillary Lindsey

"You Haven't Seen The Last Of Me" - Burlesque Music & Lyrics by: Diane Warren
Our Prediction: You Haven't Seen The Last Of Me - Cher
There were a lot of great songs in Burlesque, which is why there are two in this category.  It was really the only good part of the movie.  But Cher's "You Haven't Seen The Last Of Me" was the shining point of the movie.  Come on, it's Cher! The lyrics are haunting and inspirational, and Cher does an amazing job of performing the song.  It isn't a great list of nominees this year as there isn't one amazing song that stands out, so it's really a toss up, but that's our pick.
YOUR TURN!
BEST SCREENPLAY - MOTION PICTURE
Danny Boyle, Simon Beaufoy - 127 Hours
Lisa Cholodenko, Stuart Blumberg - The Kids Are All Right
Christopher Nolan - Inception
David Seindler - The King's Speech
Our Prediction: Aaron Sorkin - The Social Network
There are so many good movies in this category, so this was a hard one. Inception, for example, was quite a intricate story and the script was very sophisticated to be able to get that out on screen.  But, given the fact that The Social Network seems to have swept the critics awards so far, I would only assume the Hollywood Foreign Press will also reward the screenwriter for his rendition of Mark Zukerberg's rise to fame. 
YOUR TURN!
BEST ANIMATED FEATURE FILM
Despicable Me
How To Train Your Dragon

The Illusionist

Tangled
Toy Story 3

Our Prediction: Toy Story 3
This one is pretty much a given, and if Toy Story 3 doesn't win, there is something wrong with the voting system.  The movie was the number 1 movie of 2010 - both in movie sales and critic reviews!  There is no way this does not get the trophy for Best Animated Feature Film!
YOUR TURN!  WHO DO YOU THINK WILL WIN?
Join us tomorrow for more predictions!