Listen up, Robert Pattinson fans!  
This actor is about to sign on to the David Cronenberg film Cosmopolis, based on the novel by Don DeLillo.  This will be Pattinson's first project after finishing up the Twilight series.  He will also appear in Water For Elephants this year co-starring Reese Witherspoon. 
Pattinson is really trying to show his acting chops with this role, and it couldn't be more different than his Twilight character, and his role in Water for Elephants.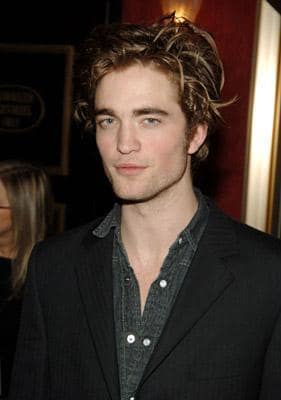 Pattinson is set to play Eric Packer, a financial guru who risks everything betting against Japan's currency, the yen. That financial move makes him the victim of an assassination threat.  The story is described as "a study of capitalism in a slightly futuristic metropolis."  
Marion Cotillard and Paul Giamatti are also rumored to be on board.
Are you excited to see Pattinson in a less vampiric role?