More big names still to join the ensemble New Year's Eve cast!  The Hollywood Reporter says Ryan Seacrest, Ice Cube, and Josh Duhamel are all in talks to star in the new Gary Marshall comedy.
The movie tells the story of various couples and singles trying to navigate their way through New York City on New Year's Eve - the second most over-rated holiday.  Marshall's already tackled the first with similar film Valentine's Day.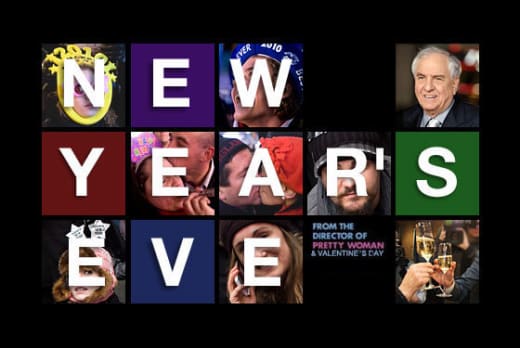 The trio will join a whole host of A-listers already signed onto the project including, Halle Berry, Jessica Biel, Jon Bon Jovi, Abigail Breslin, Robert De Niro, Zac Efron, Ashton Kutcher, Seth Myers, Lea Michele, Sarah Jessica Parker, Michelle Pfeiffer, Hilary Swank, and Sofia Vergara.
Seacrest is said to be playing himself in a cameo appearance.  Josh Duhamel will play a man frantically trying to get to party so he can re-meet someone he met the year before.  Ice Cube will play a cop working to control Times Square madness.
The film is set to be released in December of this year.