Sienna Miller is the latest to join the film. Channeling the star-studded Valentine's Day, director Gary Marshall is trying to do it again with New Year's Eve.  
Based on the same premise as Valentine's Day, the story, set in New York, follows a bunch of different people, both singles and couples, as they try to create romance on New Year's Eve.  
Marshall's probably picked the second worst holiday to be alone, and he's exploring how people deal with it.  
Genius or unoriginal?
Only time will tell.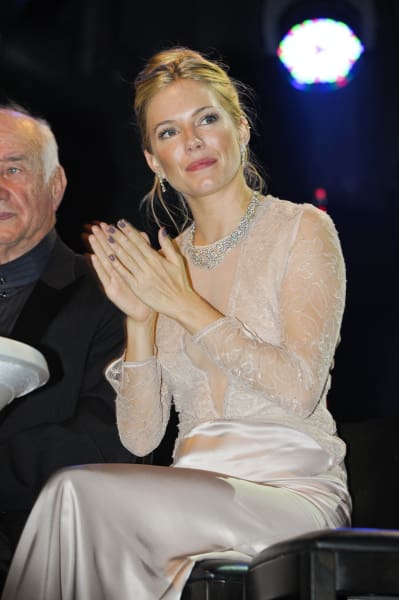 Robert De Niro, Ashton Kutcher, Halle Berry, Hilary Swank, Michelle Pfeiffer, Lea Michele, Jessica Biel, Sophia Vergara, Sarah Jessica Parker, and Zac Efron are all attached to the project.
Jake Gyllenhaal and Taylor Swift are also rumored to be involved - but since they are no longer dating, that might really just be a rumor.
New Year's Eve is set to hit theaters on December 9, 2011.