Check out the new sneak peek of the Breaking Dawn Part 1 Poster.  Although there is no pictures, we have the words!  The title art has been released and it looks like the other film art, but better in red!
We haven't seen much from the Breaking Dawn set.  A couple of photos have been released so far - we brought you the first photo of the sexy scene and then another more detailed photo of Bella and Edward in bed!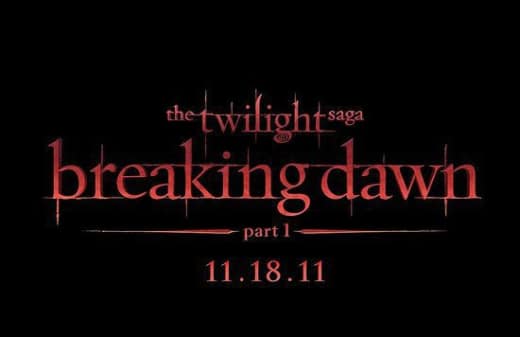 Get ready for November 18, 2011!  Are you excited for the first installment of the final film?