Lee Byung-hun is set to appear again in the next G.I Joe movie. Byung-hun played the ninja character Storm Shadow in the first film and The Hollywood Reporter says he's set to reprise that role - even though he seemed to have been defeated by Snake Eyes.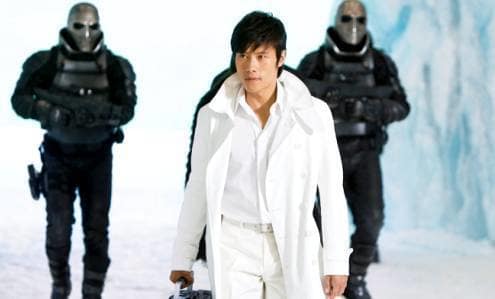 Stephen Sommers, who directed the original film, will not be returning to direct the sequel.  It is currently being scripted by Zombieland writers Rhett Reese and Paul Wernick.
Production is planned to start in June, hoping for a summer 2012 release.