Sundance Film Festival kicked off today in Park City, Utah.  Most of the films premiering at the festival are from first-time directors or independent film makers.  It's also a place for many of next year's Oscar worthy films premiere.  So keep your eyes out for some of the buzz-worth films and remember them this time next year.
Here are some of the films that are getting the biggest buzz this year.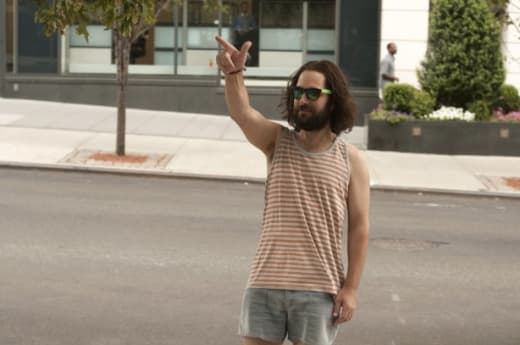 My Idiot Brother - The comedy stars Paul Rudd as an organic gardener who was sent to jail for selling weed to a cop.  Upon release, he is forced to live with each of his three sisters - played by Elizabeth Banks, Emily Mortimer, and Zooey Deschanel. It's defiintely creating buzz and both Elizabeth Banks and Paul Rudd are at Sundance to promote it.
Cedar Rapids - This comedy, based in Cedar Rapids, Iowa (obviously) centers on a man (Ed Helms) who finds himself in the city for an insurance convention, where he meets some interesting characters.  Anne Heche, Sigourney Weaver, and John C. Reilly also star.
The Details - Another comedy, this one a little bit darker, co-starring Elizabeth Banks (again), Tobey Maguire, Laura Linney, and Ray Liotta.  This comedy centers on a group of hungry raccoons that discover worms living in a couple's backyard.  The result of this raccoon problem is a little strange; domestic tension, infidelity, organ donation, and murder.   Sounds very intriguing and something worth checking out simply for an explanation.
Red State - Directed by Kevin Smith, Red State has already received a lot of press.  It is a horror-thriller about religious fanaticism, and you know anything on that topic will be intriguing.
Margin Call - A drama set during the 2008 financial crisis.  The film stars Kevin Spacey, Demi Moore, Jeremy Irons, Paul Bettany, and Stanley Tucci.  Quire the emsemble cast and one that will prove both interesting and completely relevant.
The Son of No One - Al Pacino stars in this drama about two men who commit murder as young boys.  But that secret threatens to destroy his life when he returns to his hometown.  The film also stars Juliet Binoche and Tatum Channing.
These are just a few of the many films creating buzz in Utah - more than 100 films will premiere at the 10 day festival.