Red State premiered Sunday evening to more than 1,200 people at the Sundance Film Festival. Director Kevin Smith originally announced he would auction off the film after the screening, but that didn't happen.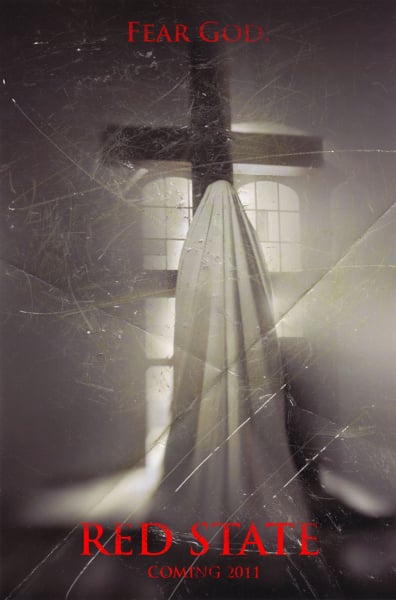 Instead he decided to buy the film himself.  During the Q&A, Smith took that time to go on a bit of a rant about film distribution companies, making a pretty good point.  Smith pointed out that it only cost him $4 million to make Red State and he couldn't see the point of spending $20 million on advertising - that's five times more than the cost of the film.
"Selling my film would be like having a baby and then selling it to somebody else to raise," Smith said at the Festival.
Smith then announced that he would auction the film off, saying "I can't speak for the movie by myself, I'm not the only one. I'm just the writer/director. I would like John Gordon to come up here real quick." Producer John Gordon took the stage, announced the beginning of the auction, and Smith bid $20, at which point Gordon declared it "Sold!"
We're going to state the obvious, but we think that was planned.