Well we didn't see this one coming.  The highly anticipated Sundance Film Festival selection The Son of No One, directed by Dito Montiel, has bombed at the festival.  It was so bad that during the first screening, people walked out of the theater.
Here's what went down, according to The Hollywood Reporter: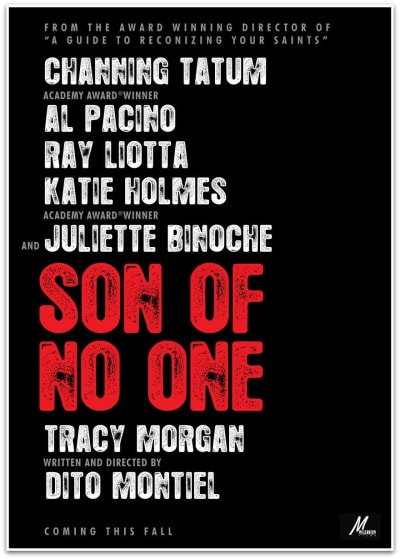 The Son of No One had it's first press and industry screening at noon on Monday as a sneak peek before it's closing night premiere on Friday. Montiel was returning to the festival this year after receiving a lot of praise for his 2006 Sundance drama A Guide to Recognizing Your Saints. 
This time the director was back with another New York featured crime drama; this time with a high profile cast, including Al Pacino, Channing Tatum, Ray Liotta, Juliette Binoche, and Katie Holmes.
The theaters wasn't completely full, but many execs from the major distribution companies were there when the film started...
...and many were gone before the closing credits.  Regular audience members left before the end of the film as well.  One observer described the scene as an "exodus."
So will the film find a buyer?  Considering the big stars in the film, it's likely someone will still buy the distribution rights.