Taylor Lautner fans!  You will be able to see a lot more of your hunky werewolf once the Twilight Saga ends.  According to Deadline Hollywood, Lautner is set to appear in two more films this year.  One with Fox 2000 and the other with New Regency.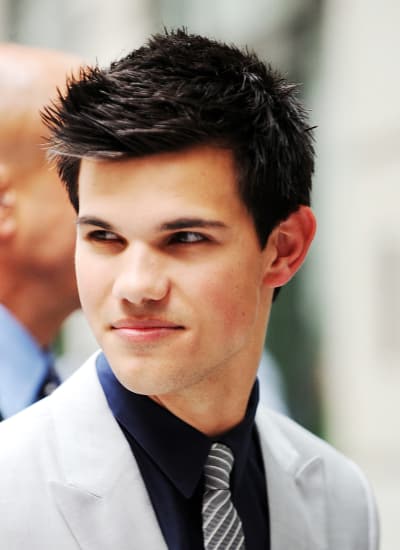 Lautner will star in Fox 2000's Incarceron based on Catherine Fisher's sci-fi novel of the same name. Lautner will play Finn, an imprisioned boy, who along with the warden's daughter must find the key to their escape.  Producers are still looking for the female lead.  Rumors are that Blake Lively, Jennifer Lawrence, and Emma Watson are all vying for the role. The film will be released in 2013.
The second role Lautner is rumored to be involved with is a unnamed spy thriller with New Regency.  The story is said to be loosely based around the former Israli Mossad agent Juvai Aviv (also the inspiration for Munich). 
IMDB also has Lautner slotted to play Stretch Armstrong, a Universal Pictures action-adventure about Hasbro's stretchy toy.
Lautner will be filming Breaking Dawn this year as well.  The first part will be released November 18, 2011