The Oscar nods are officially in and we've done the counting for you to see which films are leading the pack with most nominations.
The buzz-worthy The King's Speech gets the official first place prize with 12 nominations, including Best Picture and best actor nominations for Colin Firth, Geoffrey Rush, and Helena Bonham Carter.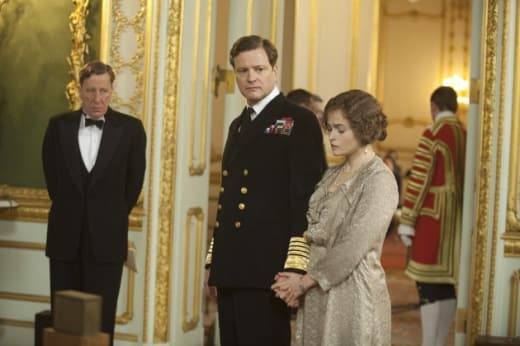 True Grit comes in second with 10 total nominations, including Best Supporting Actress for newcomer Hailee Steinfield.
Christopher Nolan's Inception and The Social Network round out the top films with 8 nominations each.
Check out all the top nominated films after the jump
The King's Speech - 12
True Grit - 10
Inception - 8
The Social Network - 8
The Fighter - 7
127 Hours - 6
Black Swan - 5
Toy Story 3 - 5
The Kid's Are All Right - 4
Winter's Bone - 4