If you didn't see it the first time, you have another chance to see it on the big screen.  Sony Pictures is re-releasing their hit film The Social Network. Why?
Because it's been so long since we saw it the first time?
Sony is really pushing that Oscar campaign!  In case you've already forgotten what it's about - here's a little reminder.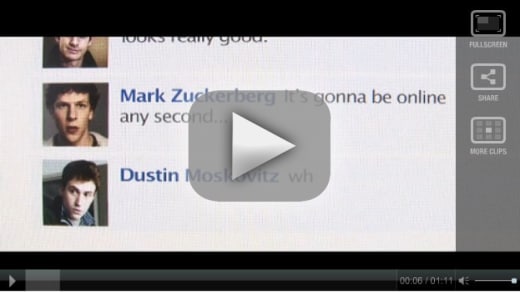 And just to really get you watching the film, the DVD will be release four days later!
The film will be re-released in 600 theaters on January 7, 2011, as the studio tries to up its presence during the last minute Oscar race.  It's a known fact that sometimes movies that tend to come out early in the Oscar season get left behind when it comes time to announce the nominations.
Here's Sony's reasoning, "At the box office, this film showed true staying power, grossing more than four times its opening weekend gross -- a rare accomplishment when the average for wide releases last year was below three times its opening weekend gross," said Jeff Blake, chairman of worldwide marketing and distribution for Sony.
So, will you be going to see The Social Network in theaters for the second time?  Or perhaps you missed the first time around and this will be its debut for you.