The poster for Duncan Jones' Source Code has debuted online.  This is Jones' second feature film; he released his directorial debut with Moon.
Source Code follows a decorated army Captain (Jake Gyllenhaal) who wakes up in the body of an unknown man.  He is part of a mission to find the bomber of a Chicago commuter train. He is part of a government experiment called Source Code, which enables him to cross over into another man's identity.  Source Code also stars Michelle Monghan (Eagle Eye) and Vera Farmiga (Up In The Air).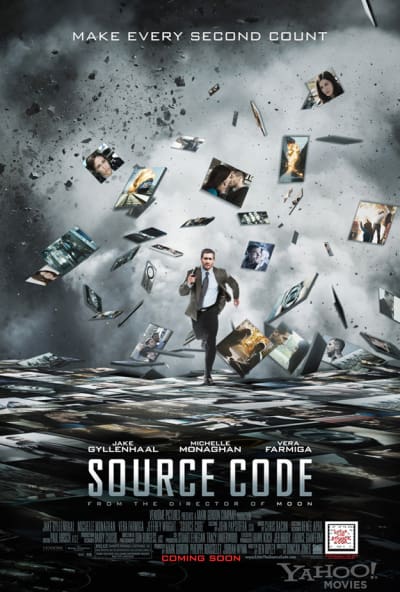 The dramatic thriller is set to hit theaters April 1, 2011.